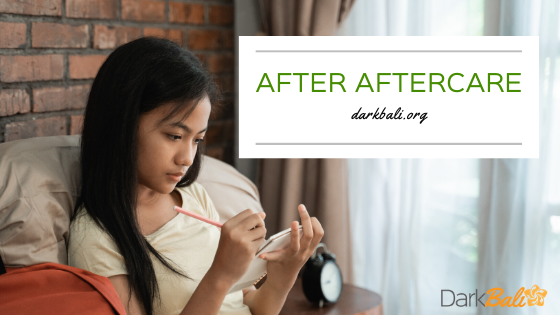 Caring for child survivors of sexual trafficking is multi-faceted. In the initial days, we deal with things like acute medical needs, family services, and legal procedures. But slowly life takes on a rhythm, trust is built, and the deeper wounds are cared for. Trauma for sexually exploited children runs deep, and it is not something that any aftercare program can ever fully and perfectly address. Aside from the necessary mental, emotional, and spiritual healing, a good aftercare program has to think about a child's future.
For the lucky children in quality aftercare programs, loving parents walk alongside them to help them rebuild their lives and make plans for their futures. For many though, there are no families to go home to, and "after-aftercare" is a life in which they are going to be responsible for themselves. Finishing high school and going to college are sadly not always options either because some are so far behind that they cannot catch up (many teens in aftercare have never attended school at all), or because the years of drug abuse and trauma have decreased their mental capacity so much that they cannot possibly be successful academically. For these girls in particular, helping them come up with a long term plan is critical. Job training and resume building has to start before the girls leave an aftercare program, or they are vulnerable to falling right back into the life they were taken out of.
I am so thankful that in many cities around Indonesia, there is a tribe of people dedicated to caring for child survivors of sexual exploitation. There are multiple organizations supporting important programs, donors giving money so that they can continue running, professionals offering their services, and concerned citizens and tourists praying and advocating for a better chance. My hope for the survivors coming through our regional Task Forces is that they live lives full of authentic loving relationships and that after-aftercare looks like hopes and dreams fulfilled.