Who We Are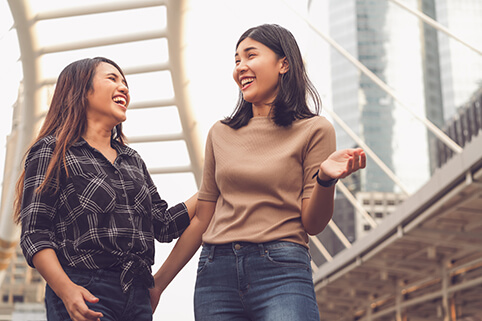 Dark Bali is a non-profit organization which aims to strengthen and equip those on the front lines of abolition work in Indonesia – the caregivers, the grassroots organizations, the government agencies and police, and the community leaders advocating on behalf of trafficking victims and survivors.
What We Do
We believe that human trafficking will only be eliminated when local abolitionists are effectively working together. Our role in this community is to organize and bring resources to increase the capacity of every individual and organization fighting human trafficking in Indonesia.
Our Model
All of our projects and programs fall under four categories:
Coalition Building
The Dark Bali network is comprised of city/regional task forces which are connected into one larger Indonesian National Human Trafficking Task Force. Our role as the facilitating organization is to identify and network existing anti-trafficking organizations, facilitate task force meetings, coordinate projects between organizations and government entities, and connect Indonesian organizations to international networks and resources. By focusing on the anti-trafficking community as a whole, we are best able to galvanize the anti-trafficking movement across Indonesia.
Contributions
Dark Bali facilitates and participates in data collection and research projects. Frequently, we serve as a liaison between our local partners and English-speaking stakeholders. Our Indonesian and international advocacy and awareness projects educate the public and bring new attention to the needs of trafficking victims and survivors and those supporting them.
Community Resourcing
Dark Bali provides professional training to the anti-trafficking community across Indonesia. We find and translate quality resources into Indonesian, identify/address current gaps in the national anti-trafficking response, and facilitate access into global anti-trafficking networks. We act as a fiscal sponsor to our network, enabling partnerships between local organizations and international donors. 
Collaboration
Dark Bali facilitates multi-stakeholder projects with purposeful outcomes among community partners. Recognizing that each organization has unique strengths, organizing projects in which each organizations brings its best assets means we can do more together in the communities we serve than we could ever do separately. 
Our Values
Adaptability –  We are learners in an ever-changing world. Our flexible structure allows us to quickly adjust to our community's needs, addressing the most pressing issues at the moment.
Ethical – We uphold the dignity of all human beings, including our partners, our staff, our donors, and the victims and survivors of human trafficking. For this reason, we commit to holding the highest ethical standards in our communication, our fundraising, our operations, and our advocacy.
Simplicity –  In order to use our resources effectively, we do what is most strategic and efficient in the most simple, resource-preserving way possible. 
Contextual – Culture impacts the problems and it informs the solutions. We are dedicated to adapting resources and responses to fit Indonesian culture and to innovating culturally appropriate solutions where there are none.
Community-driven - Our commitment is foremost to the Indonesian grassroots anti-trafficking community, particularly those with lived experience – to strengthen it, to amplify its voice, and to submit to its leadership. 
FAQs
Here you'll find answers to the most frequent questions to hit our inbox.