Connect with Our Local Partners
Dark Bali is committed to supporting local anti-trafficking organizations across the country. They are the silent heroes, diligently working on behalf of victims and survivors of human trafficking with few resources and little recognition. In an effort to give them more visibility and highlight the work that they are doing, some of the organizations in our network are listed below. For more information on how you can give to or connect with one of these organizations (including translation assistance), send us an email. We would be delighted to make an introduction.
The not-for-profit organizations listed below run on the financial donations and volunteer hours of concerned global citizens. Each organization has complete endorsement of Dark Bali for efficacy and ethics.
All
Advocacy
Intervention
Prevention
Rehabilitation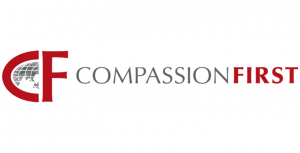 Compassion First
Compassion First partners with authorities and vulnerable communities to prevent child exploitation and rescue kids who are being bought and sold. Currently, they are working in three locations:
NORTH SULAWESI
Sarah's House is our shelter for trafficking survivors in North Sulawesi. The shelter combined with law enforcement partnerships has sustainably reduced trafficking in this region.
EAST JAVA
Our child and family sponsorship program supports a precious community in East Java where children are at high risk for being trafficked. Grace House, our second aftercare shelter, is also in this region.
BALI
Bali is an international child sex tourism destination. We partner with other organizations in Bali to support law enforcement and caregivers and assist in partnered rescues.
Website: https://compassionfirst.org/
Intervention
Rehabilitation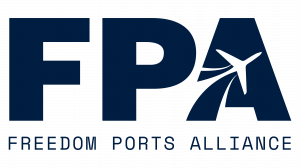 Freedom Ports Alliance
Freedom Ports Alliance equips port stakeholders to identify, intercept and refer victims of trafficking in a trauma-informed manner. They provide comprehensive training and work alongside authorities and passenger carriers to build safer communities.
Advocacy
Intervention
Prevention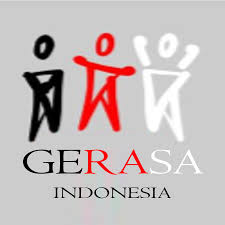 Gerasa
Gerasa's (Bali, Indonesia) Permata ministry serves single mothers coming out of the sex trade, who are HIV+, or are domestic violence victims. We empower them to provide economically for their children through job training and education, educate them on self-care and parenting strategies in order to prevent their children from becoming tomorrow's victims.
Pondok Gerasa is a live-in facility for teenage girls who have been rescued out of sex trafficking situations. Girls go through a twelve month program involving counseling (individual and family), medical services, education, and skills/job training.
Email: andy@gomail.asia
Intervention
Prevention
Rehabilitation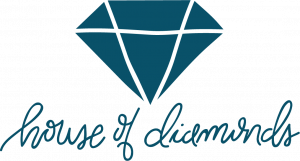 House of Diamonds
House of Diamonds (Java, Indonesia) provides disadvantaged women in Indonesia the opportunity to rise above their circumstances through meaningful employment as textile-artists, offering the freedom to work in a safe, loving environment for good wages.
Website: http://hod-indonesia.com/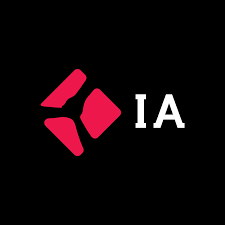 Indonesia Aid – Project Freedom
The Project Freedom team works in four different red-light districts around Bali. They bring gifts of love and encouragement to women and girls trapped in prostitution and sex trafficking. They offer relationships, care, and help getting out of the sex industry. Aftercare is offered after exit through Rumah Transformasi (Transformation House) where participants receive counseling, work skills training with a salary, English classes, money management classes, cooking and art classes.
Website: https://indonesiaaid.org/
Intervention
Rehabilitation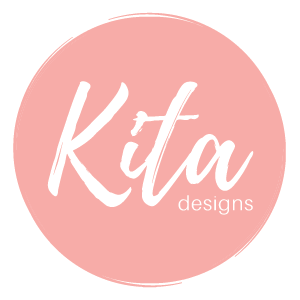 Kita Designs
Kita Designs is a faith-based employment center in Bandung, Indonesia for women who want to leave the commercial sex industry, or women at risk for being trafficked. They provide a safe place to work, a fair wage, and a family environment that promotes growth and unity. In addition to learning how to make our beautiful products, artisans also enjoy weekly activities such as English lessons, counseling/goal setting sessions, and pot luck dinners for the whole family. Artisans at Kita Designs specialize in lovely Indonesian batik infinity scarves, jewelry, bags, and other high quality items. "Kita" is the Indonesian pronoun for "all of us." Kita Designs is all of us- artisans, managers, counselor, customers, and volunteers-working together to restore hope.
Website: www.kitadesigns.net
Phone: +6281282046429
Email: Kitadesigns.hope@gmail.com

Kusuma Bongas
Kusuma Bongas was established in 2011 to prevent the prostitution and sexual trafficking of children in the Indramayu regency of Java (a major source location in Indonesia). The organization operates a free junior high school for vulnerable children, facilitates training and awareness programs, offers life skills education and reproductive health seminars to youth, and provides case management to survivors of human trafficking repatriating back to the region. In the past 8 years, the work of efforts of Kusuma Bongas have served over 42,000 people, 85% or which were minors.
Email: kusumabongas@yahoo.com
Tel: +6283102045550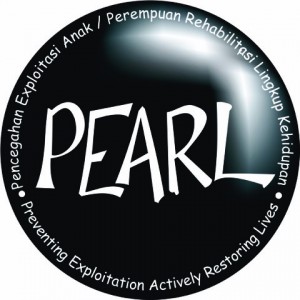 PEARL
PEARL (Preventing Exploitation Actively Restoring Lives) is a local anti-Human Trafficking organization in Central Java which focuses on prevention in both the labor and commercial sexual exploitation markets. PEARL also helps come alongside on potential victims and recovered victims so they can be restored to wholeness and hope.
Contact: indonesianpearl3@gmail.com
WA: +6281328244465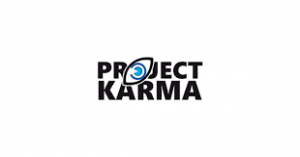 Project Karma
Project Karma's 'Sentinel Project' combats child sex exploitation and child trafficking for sex abuse. They target areas of Bali where the problem is prolific. Establishing and training local investigation teams, they empower them to work with the police to catch and prosecute offenders.
Website: http://www.projectkarma.org.au/
Advocacy
Intervention
Prevention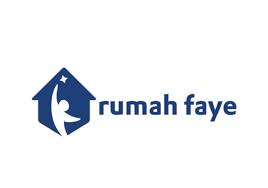 Rumah Faye
Rumah Faye is working to prevent, rescue, and rehabilitate children affected by trafficking, abuse, and sexual exploitation. They do this through: 1. Communicating relevant information and quality education on taboo issues; 2. Accepting reports from the community and working together with NGOs, government agencies, or law enforcement to handle such cases as well as advocating for better policies that protect victims of sexual exploitation, abuse, and/or trafficking; 3. Assessing areas for outreach, assisting cases handled by law enforcement, providing a safe house for survivors to go through the rehabilitation process
Website: https://rumahfaye.or.id/
Email (Jakarta): info@rumahfaye.or.id
Phone (Jakarta): +628199990101
Email (Batam): batam@rumahfaye.or.id
Phone (Batam): +627787100138
Advocacy
Intervention
Prevention
Rehabilitation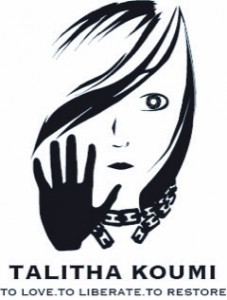 Talitha Koumi
Save the children one image at a time. Talitha Koumi (Java, Indonesia) is a borderless solidarity organization fighting against sexual exploitation and trafficking of children.
Aspiring to become a world leader in the protection of children, Talitha Koumi promotes photojournalism to fight the scourge of sexual exploitation of minors, one of the most aggressive forms of slavery. Breaking the chains of juvenile prostitution and promoting the recovery of young victims one by one is the mission that drives our hearts.
Contact Telephone: Daniel Jean, +1 450 330 1381
Contact Email: daniel_jean@videotron.ca
Website: www.talithakoumi.org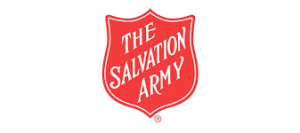 The Salvation Army
The Salvation Army is deeply committed to fighting and responding to modern slavery and human trafficking. With a theological and historical mandate, The Salvation Army in Indonesia is focused on preventing Modern Slavery & Human Trafficking through seminars and development of skills assisting children for a better future though formal education, and helping victims so that their lives are restored and living in hope.
Phone: +62 22 4207029, Colonel Widiawati Tampai, President of Women's Ministry
Major Ni Komang Wibowo, Contact Person of Anti-MSHT
Email: widiawati.tampai@ins.salvationarmy.org
Email: komang.wibowo@ins.salvationarmy.org
Website: https://wm4.salvationarmy.org/ins/Bala_Keselamatan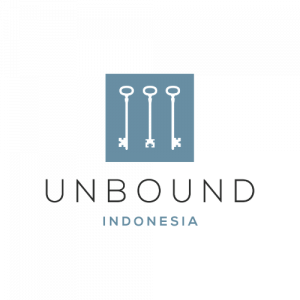 Unbound Indonesia
Unbound Indonesia is based in Jakarta and supports survivors and resources communities throughout Indonesia to fight against human trafficking. They do this through three main areas of focus: prevention and awareness, professional training, and survivor advocacy. Unbound works to educate and empower youth, spread awareness through citywide outreaches and provide human-trafficking presentations to groups, organizations, and professionals. Unbound advocates for victims and survivors by meeting immediate needs, supporting survivors and their families, and connecting each survivor with resources for his or her unique restoration journey.
Advocacy
Prevention
Rehabilitation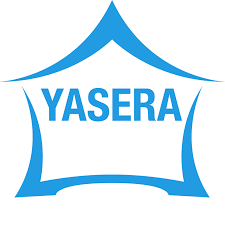 Yasera
Working in Karangasem, Bali, Yasera serves children who work on the street selling pendants or as beggars, work in spa parlors, domestic workers, or as laborer in plantations. These children are at high risk of being trafficked.
Through its Child Friendly Village program, Yasera (Selaksa Sejahtera Foundation) is reducing the risk of wider trafficking for children in Tianyar Tengah by helping them learn the importance of going to school to achieve their dreams. Additionally, parents and village leaders are taught children's rights and human trafficking awareness.
Phone: +62 969 33351, Irene Heidy, Executive Director
Phone: +62363 278 7066, Saul Sailana, Bali Project Leader
Email: iheidy@yasera.org
Email: sailana@yasera.org
Email: info@yasera.org
Website: https://yasera.org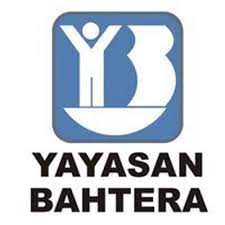 Yayasan Bahtera
Bahtera brings 40 years of experience in advocacy for children's rights. Their aim is to guarantee and protect children and their rights so that they can live, grow, develop, and participate optimally in accordance with human dignity and protection from violence and discrimination. Their programs include child protection, empowerment of street children, recovery programs for child victims of sexual exploitation, and family empowerment.
Mailing Address: Jl. Cijerah Gg. Al Hidayah No. 40 RT 07 / RW 04 – Bandung 40213
Email: ybahtera@indosat.net.id OR ybahtera@yahoo.co.id
Tel: (022) 6001601, 750 1711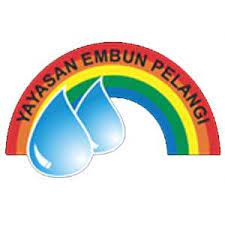 YAYASAN EMBUN PELANGI
Serving the Riau region of Indonesia, Yayasan Embun Pelangi focuses on issues of violence and exploitation of women and children. Their human trafficking work is both in prevention, where they facilitate a children's community focused on anti-sexual exploitation of teenagers, and in restorative services including identification, recovery, legal services, and repatriation assistance. Their advocacy includes community focused work as well as training for government ministries about human trafficking and lobbying for better laws and policies.
TEL: 0778-426570
E-mail: yayasanembunpelangi_kepri@yahoo.com  
Email 2: yayasanembunpelangi@gmail.com
Advocacy
Prevention
Rehabilitation
Yaysan Anak dan Perempuan (YAP)
Based in North Jakarta, YAP focuses on the health, economic empowerment, education, and advocacy for those impacted by human trafficking. Their current activities include disseminating information about trafficking, developing working groups for prevention, assisting case management, repatriation, advocacy with stakeholders, and strengthening networks with likeminded organizations.
Website: http://anakdanperempuan.org/
Email: sekretariat@anakdanperempuan.org
Tel: +6221 2244 2872