Support our Trafficking Prevention Project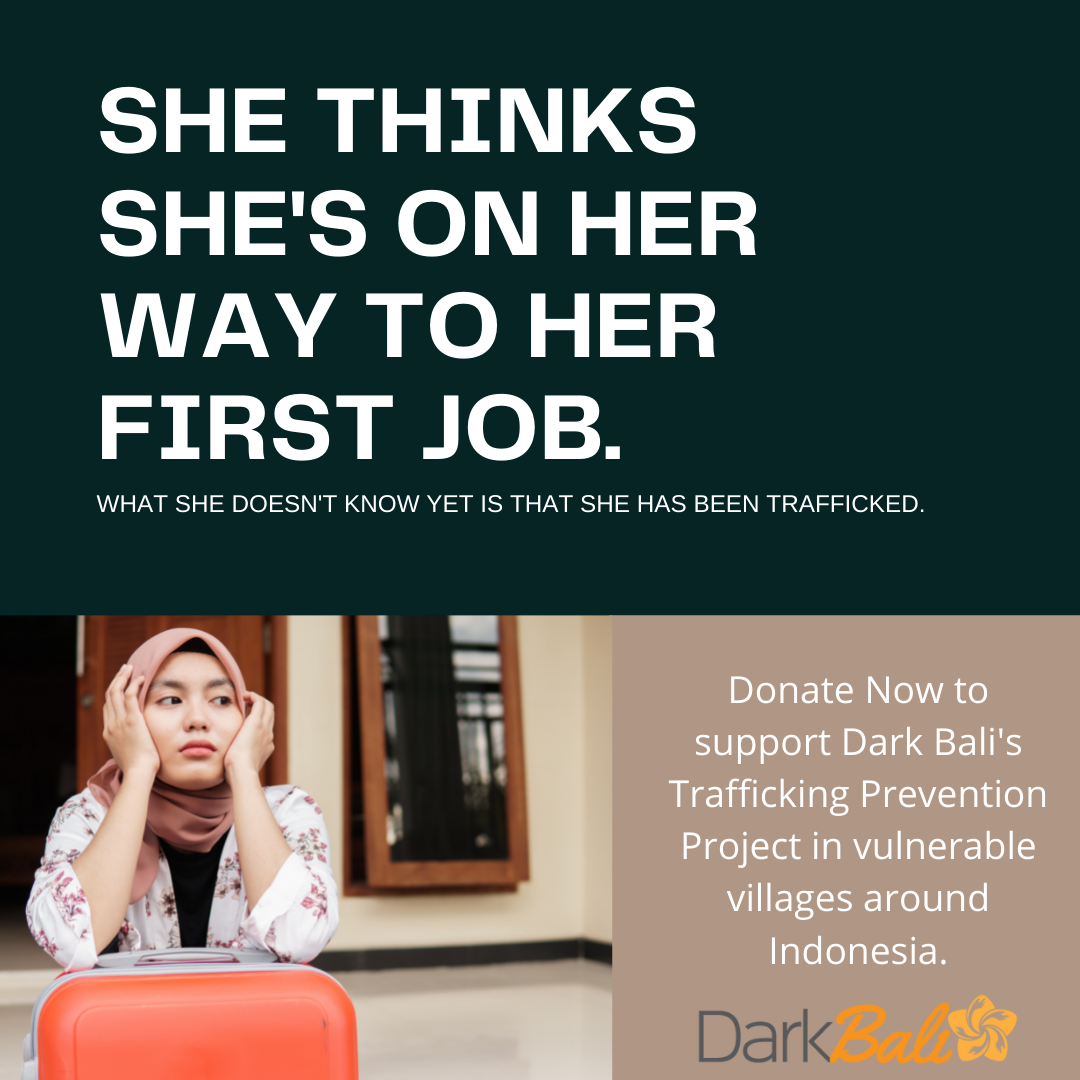 Join Dark Bali this year as we launch a Trafficking Prevention project on the island of Nusa Tenggara Timur (NTT) where the 21% unemployment rate and deep poverty is a direct pipeline into human trafficking.
Traffickers realize that teens and young adults from NTT are desperate enough for jobs that they are willing to take risks to seek work on other islands and in other countries. We believe we can make a significant impact simply by working with community leaders to educate them on safe migration and red flags for trafficking
.
Together with our coalition partners through the generosity of supporters around the world, Dark Bali will be launching a prevention project in NTT.
---