Building the Indonesian Coalition Through One Day's Wages' Matching Grant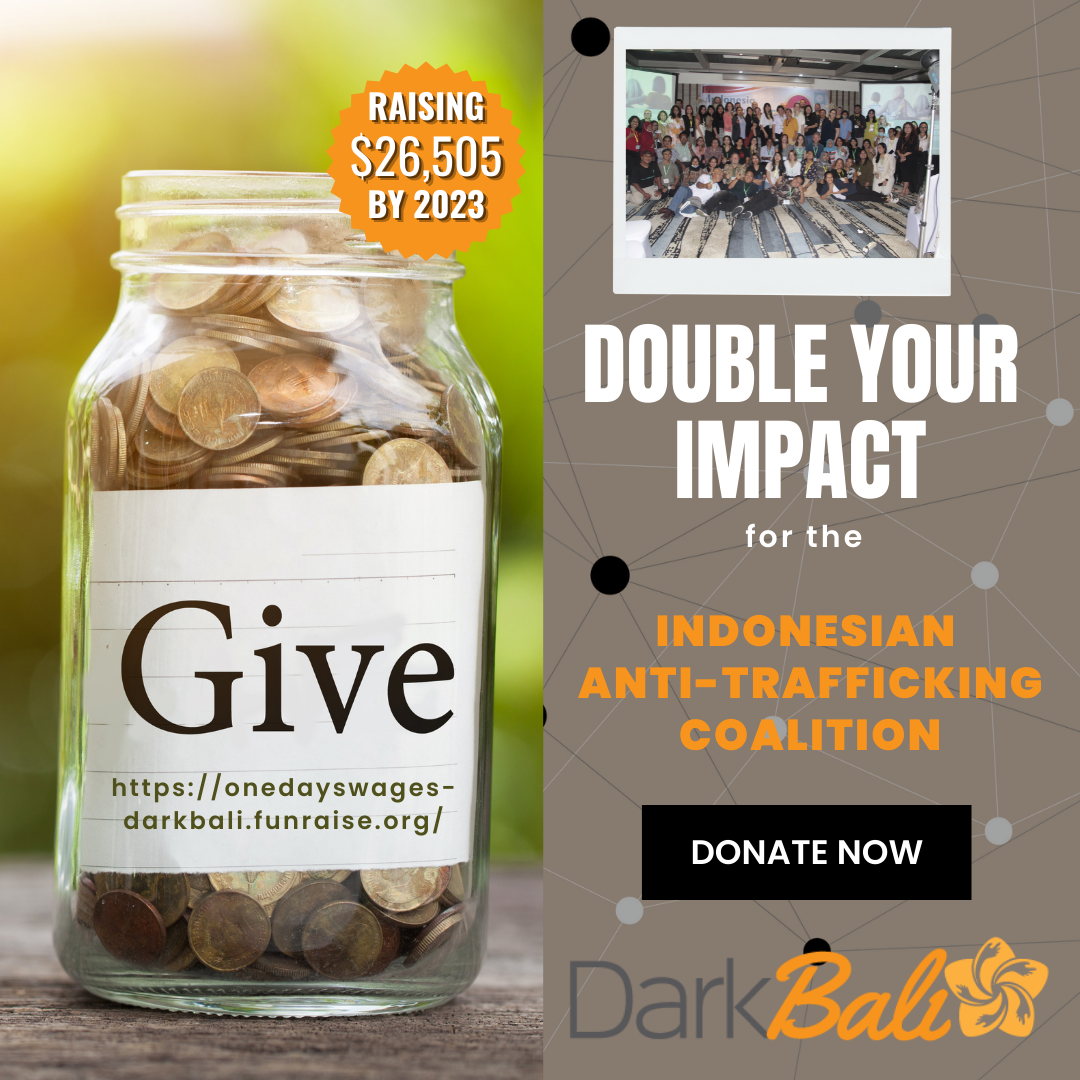 For the past 7 years, the Dark Bali coalition has been growing steadily from 4 nonprofit organizations on one island to over 50 across the country. It has become a robust community working together on trafficking cases, sharing resources, and developing the national anti-trafficking response. By providing training in global best practices, professional development, and organizing the existing coalition, Dark Bali will be able to help close the counter trafficking gap between Indonesia and other nations. With the establishment of 3 new city/regional anti-trafficking task forces in the next year, there will be coordinated anti-trafficking responses where there currently is none.
Through One Day's Wages' Matching Grant, your dollar will be doubled to help fund the Indonesian national anti-trafficking coalition and help us expand to new regions across the country.
To learn more about the project and to give, see our giving portal at this link.
---